LEGACY CONTENT
.
If you are looking for Voteview.com, PLEASE CLICK HERE
This site is an archived version of Voteview.com archived from University of Georgia on
May 23, 2017
. This point-in-time capture includes all files publicly linked on Voteview.com at that time. We provide access to this content as a service to ensure that past users of Voteview.com have access to historical files. This content will remain online until at least
January 1st, 2018
. UCLA provides no warranty or guarantee of access to these files.
---
Below is a graph of the Post-Reconstruction Party System in the same form as Figure 4.1 (p. 60) of our book. The Pearson correlations for the DW-NOMINATE data with the original D-NOMINATE results are .94 for the House Chamber Means, .96 for the House Winning Policy Means, .91 for the Senate Chamber Means, and .96 for the Senate Winning Policy Means. A visual comparison of the graph below with Figure 4.1 show that they are essentially identical throuugh the 100th.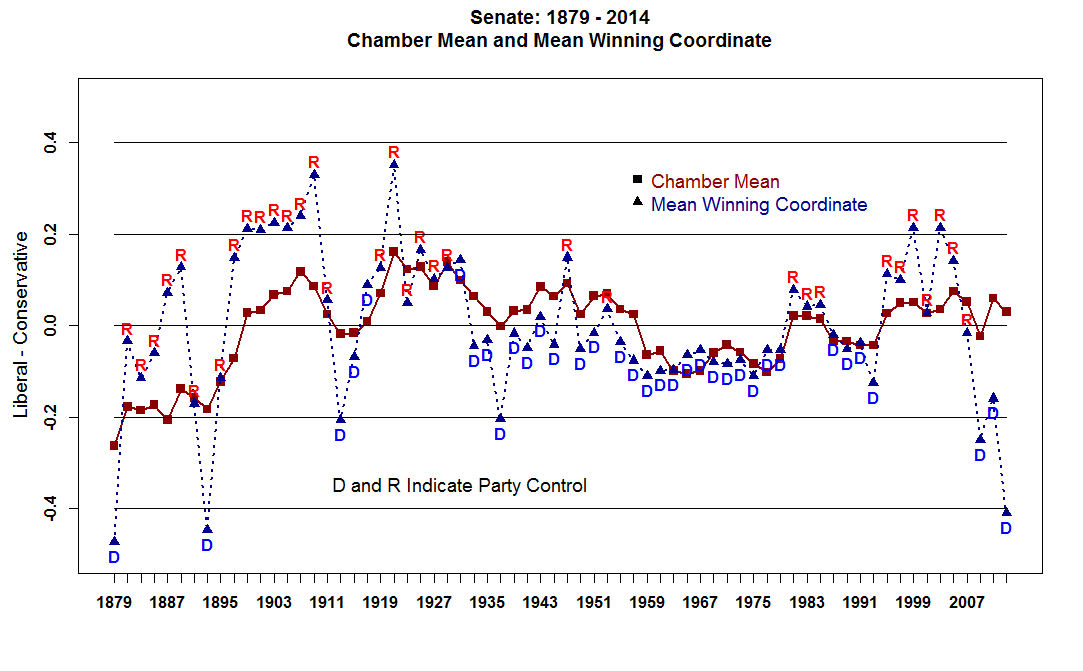 ---