LEGACY CONTENT

.

If you are looking for Voteview.com, PLEASE CLICK HERE

This site is an archived version of Voteview.com archived from University of Georgia on

May 23, 2017

. This point-in-time capture includes all files publicly linked on Voteview.com at that time. We provide access to this content as a service to ensure that past users of Voteview.com have access to historical files. This content will remain online until at least

January 1st, 2018

. UCLA provides no warranty or guarantee of access to these files.

<!img src="images/steam10.gif" WIDTH="500" HEIGHT="250" ALIGN="TOP">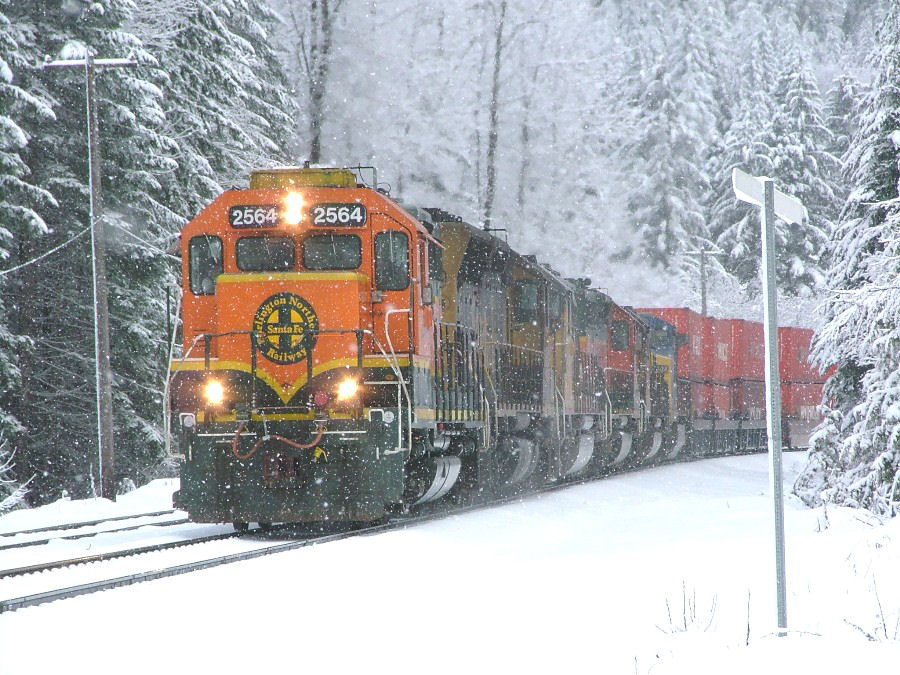 (Photo by Joe O'Connell, 5 February 2005)

POLS 4555: RAILROADS AND AMERICAN POLITICS


Spring Semester AY2016-2017
Department of Political Science
University of Georgia
Athens, GA, 30602-1615

Classroom: Baldwin 311
Time: 3:35 - 4:25PM Monday, Wednesday, Friday



Instructor: Keith T. Poole

Office: Room 304D Baldwin Hall
E-Mail: ktpoole@uga.edu
WebSite: Voteview Home Page

Office Hours: By Appointment

The following texts will be used in this course:


Craig Miner, A Most Magnificent Machine
John F. Stover, American Railroads
Harold C. Livesay, Andrew Carnegie and the Rise of Big Business
John Steele Gordon, An Empire of Wealth



Requirements

Grades will be determined by three examinations -- two mid-semester exams and a final exam. The exams will be Multiple Choice. The midterms will be worth ¼ each and the final 1/2 of the course grade.

The first Mid-Semester exam will be on Friday, 17 February 2017, 50 minutes, in class.
The second Mid-Semester exam will be on Friday, 31 March 2017, 50 minutes, in class.
The final is scheduled for Friday, 28 April 2017 from 3:30 to 5:30PM

The Multiple Choice exams will be about 25 questions each for the Midterms and 40-50 questions for the final. They will be straightforward with no "tricks".



Example MC Questions Final
---
Course Outline
Introduction: Why are Railroads Important?

Assignment:



Chapters 1, 2 and 3, An Empire of Wealth





American Politics, Economics, and Business prior to the Railroads: 1800 - 1830

Assignment:



Chapters 4 - 8, An Empire of Wealth

Chapters 1 and 2, American Railroads

Chapters 1 - 3, A Most Magnificent Machine



Railroads as Big Business

Assignment:



Chapters 9 - 12, An Empire of Wealth

Chapter 3, American Railroads

Chapters 4 - 10, A Most Magnificent Machine





Andrew Carnegie, the Standard Railway of the World, and the Industrialization of the U.S.

Assignment:



Chapter 13, An Empire of Wealth

Chapters 1 - 11, Andrew Carnegie

Chapters 11 - 14 and Conclusion, A Most Magnificent Machine





The Nature of Railroad Competition

Assignment:



Chapter 5, American Railroads






Railroads and the Development of Agriculture

Assignment:



Chapter 4, American Railroads

Chapter 14, An Empire of Wealth





Railroads and Government Regulation: 1887-1920

Assignment:



Chapters 6 to 8, American Railroads

Chapters 15 to 17, An Empire of Wealth






Railroads Triumphant: 1980 - 2016


Assignment:



Chapters 9 and 10, American Railroads

Chapters 18 to 20, An Empire of Wealth

Agenda For Topic 8



Railroads and the Future of the American Transportation System


Assignment:


---

VOTEVIEW Blog

NOMINATE Data, Roll Call Data, and Software

Course Web Pages: University of Georgia (2010 - )


Course Web Pages: UC San Diego (2004 - 2010)


University of San Diego Law School (2005)


Course Web Pages: University of Houston (2000 - 2005)


Course Web Pages: Carnegie-Mellon University (1997 - 2000)


Analyzing Spatial Models of Choice and Judgment with R

Spatial Models of Parliamentary Voting

Recent Working Papers

Analyses of Recent Politics

About This Website

K7MOA Log Books: 1960 - 2017

Bio of Keith T. Poole

Related Links
---